From Concept to Completion
Spray Nozzle Engineering has been offering innovate solutions in the field of fluid mechanics since 1988. With in-house CAD design, computerised CFD software, and in-house spray droplet analysis, as well as, partnering with some of the worlds largest test authorities, our expertise extends to not only concept design; but also the ability to fabricate both spray products and accessories, and associated pipe work, such as spray lances and fittings, to meet standards such as ASME and relevant welding – NDT quality and material codes.
Spray Nozzle Engineering has now been providing over 30 years of custom spraying solutions to industries. This has lead us to develop a full-in-house design and engineering team, providing customised solutions to non-standard applications and problems requiring more than just a "catalogue-response", is as easy as phone call or email.
Just some of the industries that our expertise is not only known for, but in which we hold many worldwide patents include pre-engineered vehicle and special hazard fire protection, foam and water delivery nozzles, self cleaning rotating tank cleaning nozzle technology, world leading spray dry nozzle and check valve technology, paper mill shower nozzle technology, steel and pollution control spray lance nozzles, just to name a few.
Whether it be project designed spray lances for pollution control, to self cleaning paper mill nozzles, custom spray bars for industry mining or water treatment, special nozzles in high temperature alloys, to tank cleaning nozzles with full QA and traceability, we can assist with both design and construction to your exact needs. Click here to our online enquiry form to begin making your concept a reality.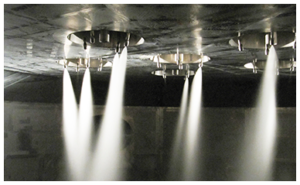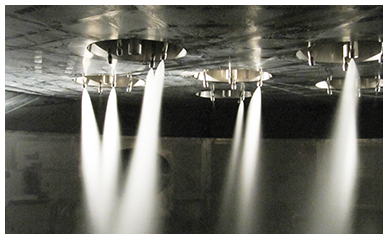 Spray dry industry customers can expect full support on:
Better nozzle hygiene solutions
Swirl and orifice combinations advice
Lance design and certification
Operator training including: Issue of Standard Operating Procedures (S.O.P.) and on-site training for large and small group classes
Financial cost saving analysis
Droplet size measuring and guidance
Custom hardware design to meet longer run durations, wider spray patterns and reduced bearding
Low clog check valve designs with optional spring ratings and replaceable seals
Designs for reduced bearding and build up to increase run times and powder quality while reducing scorch particles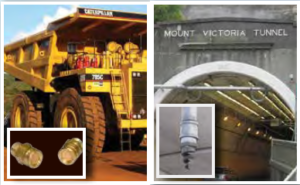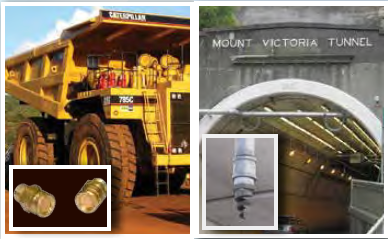 Fire protection industry customers can expect:
Spray patternation data with customer designated flow rate and upstream pressure
Custom nozzle solutions to meet specific flow, spray pattern and discharge criteria
Patented designs ranging from blow off cap and lanyard to pressure blow-out protective foil designs

Spray lances
Code compliant design and materials to meet and exceed set point and maximum operating pressures to ASME and other piping codes
Advice on lance testing and refurbishment
Welded and quick connect options available
Full NDT certification and qualify pressure welding services available
Over  30 years of spray lance and pressure pipe design and supply to food and beverage, pollution control, mining, chemical and many more specialised industries

Tank cleaning (CIP)
Unique world-tested low-clog self cleaning nozzles
From applications ranging from rinsing to impact cleaning for tank sizes from 1.8 metres (6 feet) to 3.5 metres (11 feet) radius
Users will find cleaning solutions for all their tanks no matter the shape, size or fluid inlet orientation
With designs and materials to meet demands of many industries including chemical, food and beverage, wineries, brewery, pharmaceutical and more
Service
Spray Nozzle Engineering continues to produce the same prompt service that has made the company a market leader for many decades. Providing ongoing support to help customers select the right spray nozzles for the job. Visit our Testimonial page and see what our clients are saying about us.
Technology
The company constantly introduces new technology and custom designs, with the support of fully equipped spray nozzle test laboratories for pattern analysis and spray droplet size testing, to computerise CFD modelling.
Design
Spray Nozzle Engineering has an in-house 3D CAD drawing design department and full engineering design service, allows custom design solutions.
Quality
With both in-house QA systems and partnering with ISO accredited suppliers, on-time quality supply is a high priority.
Solutions
The company provides hands on problem solving, engineering and application know how, with the technology backup and expert product selection to provide truly engineered spraying solutions for your applications.
Prompt Supply
We maintain a large stock offering well over 20,000 different spray nozzles and associated products for quick product turnaround.
See our product range or find out About Spray Nozzle Engineering