Your best friend in fire hose technology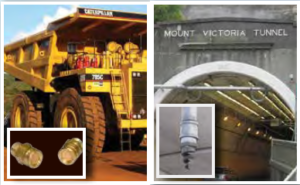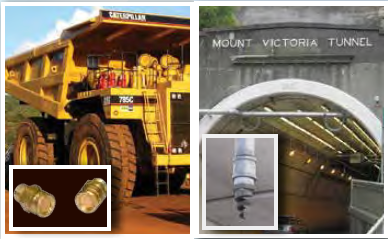 Reel Tech technology, partner of Spray nozzle Engineering, has served Australian and international fire protection services in all industries for over 30 years, creating cost-effective, compact, customised, and safety-compliant hose and cable reel solutions. Their range includes Hannay tried and trusted Fire and Rescue reel series and their own world patented, Australian designed and manufactured FireDog™ fire protection reels.
The FireDog™ is a new innovation in direct-drive safety hose reels, designed for reduced risk of injury and fatigue during operation. It features an Integrated Mechanical ClutchPat. Pend. that minimises hose drag, free wheel mode for easy payout, emergency override mode for manual crank, and Unique Action Bra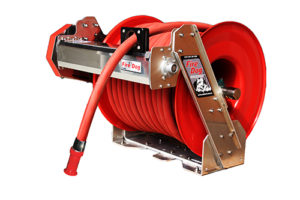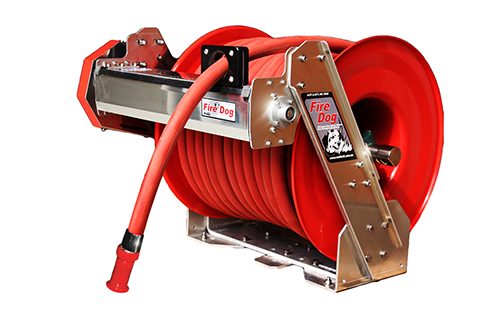 ke Pat. Pend. manual braking mechanism. It comes in ultra-narrow to ultra-wide widths to fit different space requirements and optional lightweight aluminium construction.
Reel Tech's engineering team has also patented the Flat Winder™ level-wind system, a world first in hose and cable layering. This advanced technology aids easy payout, requires less personnel for hose storage duties, and delivers more reliable and consistent layering. Flat Winder™ is the ideal choice to combine with the robustness of a FireDog™ or Hannay Fire and Rescue reel for the perfect hose reel system solution.
Equipped with a quick change hub, heavy-duty modular form, low cost motor, safer rewind speed and optional remote control operation, the unequalled FireDog™ is at the forefront of fire-fighting hose reel technology. Where quick response times are critical, FireDog™ is your best friend.
Find out more about fire protection hose reels here
New Patented Vehicle Fire Suppression Nozzles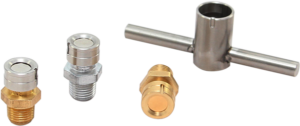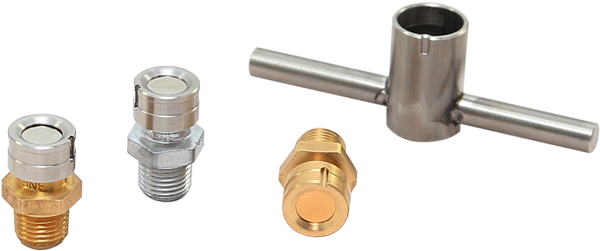 Spray Nozzle Engineering have released their new range of patented BM Foil vehicle fire suppression nozzles.
The new BM Foil nozzles produce a uniform distribution of small to medium sized droplets, in both standard and wide angle, solid cone spray patterns. Incorporating Blow-Off Cap technology, and patented Rolled Lip core retention, industry approvals include Lloyd's Register and Factory Mutual certifications.
The BM Foil nozzles incorporate a patented foil cover orifice protection system, designed to burst when required and fully dislodge to ensure consistent spray distribution and fire suppression performance. The positive foil dislodgement technology protects the nozzle orifice in the most arduous environments prior to deployment. Therefore, the BM-Foil series is a great choice for vehicle engine bay foam fire protection in mining, farming, forestry and applications where nozzle orifices require protection.
The BM Foil is suitable for high heat and dust susceptible environments as it does not contain O-rings or rubber or silicone seals, thus avoiding degradation and adhesion problems that can occur with these components. For added protection, a dust cap and lanyard are available to fit the BM Foil nozzles.
The BM Foil nozzles are available in many spray angles, flow rates, and thread sizes for male and female connection (BSP & NPT). Manufactured to batch numbering standards, and available in brass, stainless steel or combined material construction, the BM Foil range is fully customisable for your application requirements.